Chipotle Corn Chowder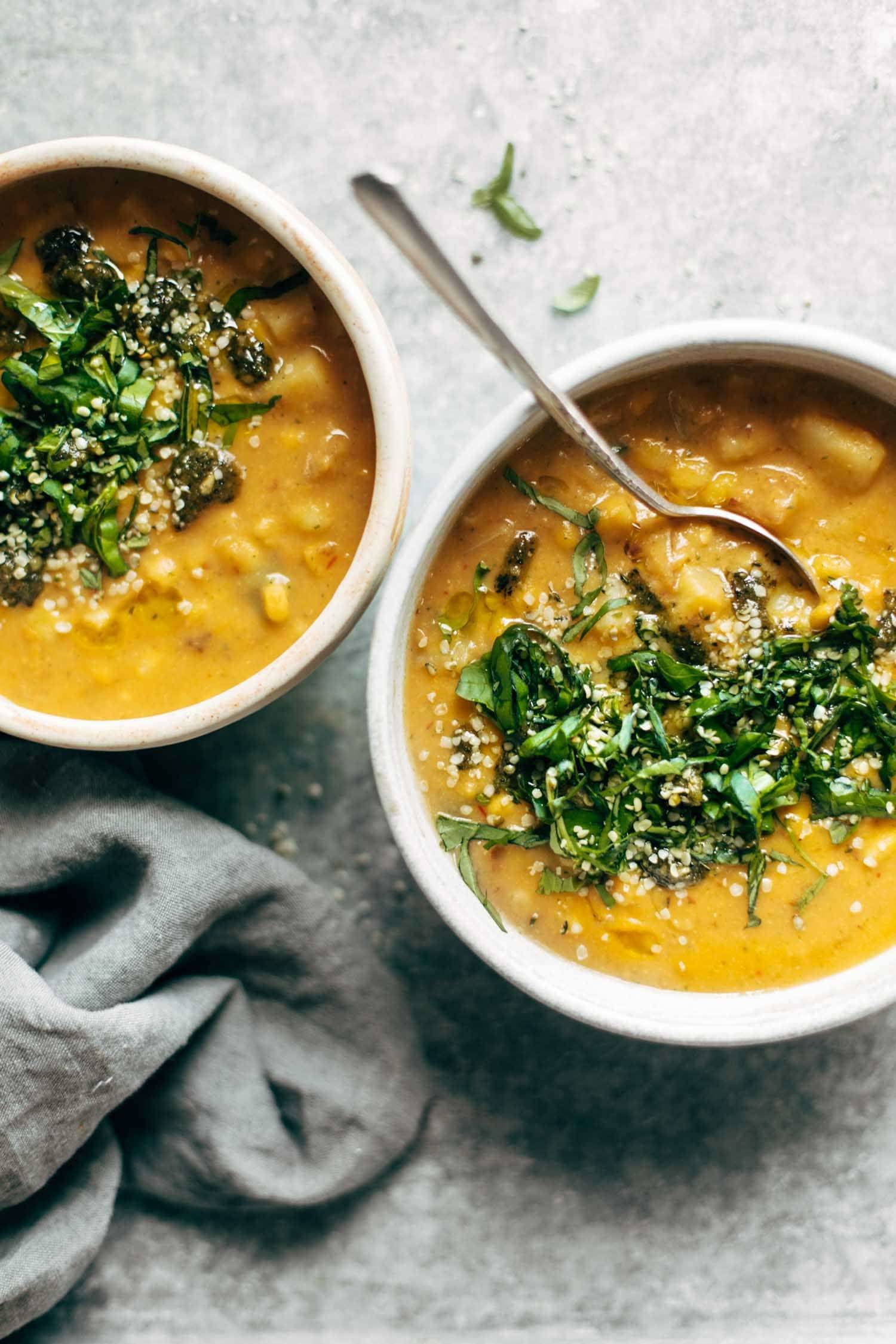 Total Time
5 minutes
Ingredients
1.75 cups [vegetable broth][1]
1.5 cups frozen corn
1 cup green bell pepper
1 cup red bell pepper
1 cup carrots
0.5 tsp cumin
0.13 tsp cayenne pepper
0.67 cup evaporated fat-free milk
3 Tbsp flour
0.5 pkg Morning Star black bean crumbles
0.25 cup cheese
Cookware
1 large saucepan
1 small bowl
1 whisk
Instructions
Step 1
In a large saucepan, combine vegetable broth, frozen corn, chopped green bell pepper, chopped red bell pepper, sliced carrots, cumin, and cayenne pepper.
Step 2
Bring to a boil. Reduce heat and simmer for 5 minutes.
Step 3
In a small bowl, whisk together evaporated fat-free milk and flour. Stir into soup mixture and bring to a boil.
Step 4
Mix in Morning Star black bean crumbles and heat through. Mix in cheese and stir until melted through.
Comments