Sam's Sweet Potato Soup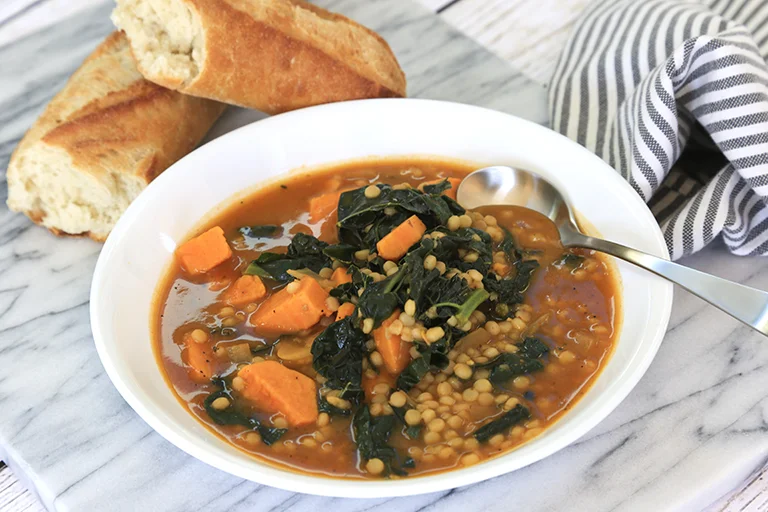 | Serves | Total Time |
| --- | --- |
| 4 | 60 minutes |
Ingredients
2 Tbsp avocado oil
0.5 jumbo yellow onion
2 medium sweet potato
0.5 cup Israeli couscous
6 cups vegetable broth
3 Tbsp taco seasoning
0.5 bag TJ's Tuscan kale
some salt
some pepper
Cookware
1 large pot
1 large bowls
Instructions
Step 1
In a large pot, heat avocado oil over medium heat. Add yellow onion and sweet potato and sauté 5 minutes. Add Israeli couscous and sauté 5 minutes to toast. Add 2 tablespoons water to pot, cover and cook 3 minutes.
Step 2
Remove lid and add vegetable broth and 2 to 3 Tbsps of taco seasoning. Reduce heat and simmer until sweet potatoes are fork-tender, 25 to 30 minutes. Add TJ's Tuscan kale and simmer 5 minutes more until wilted. Season to taste with salt and pepper.
Step 3
Ladle soup into large bowls and serve with crusty bread for dipping.
Source
Comments