Crustless Broccoli Quiche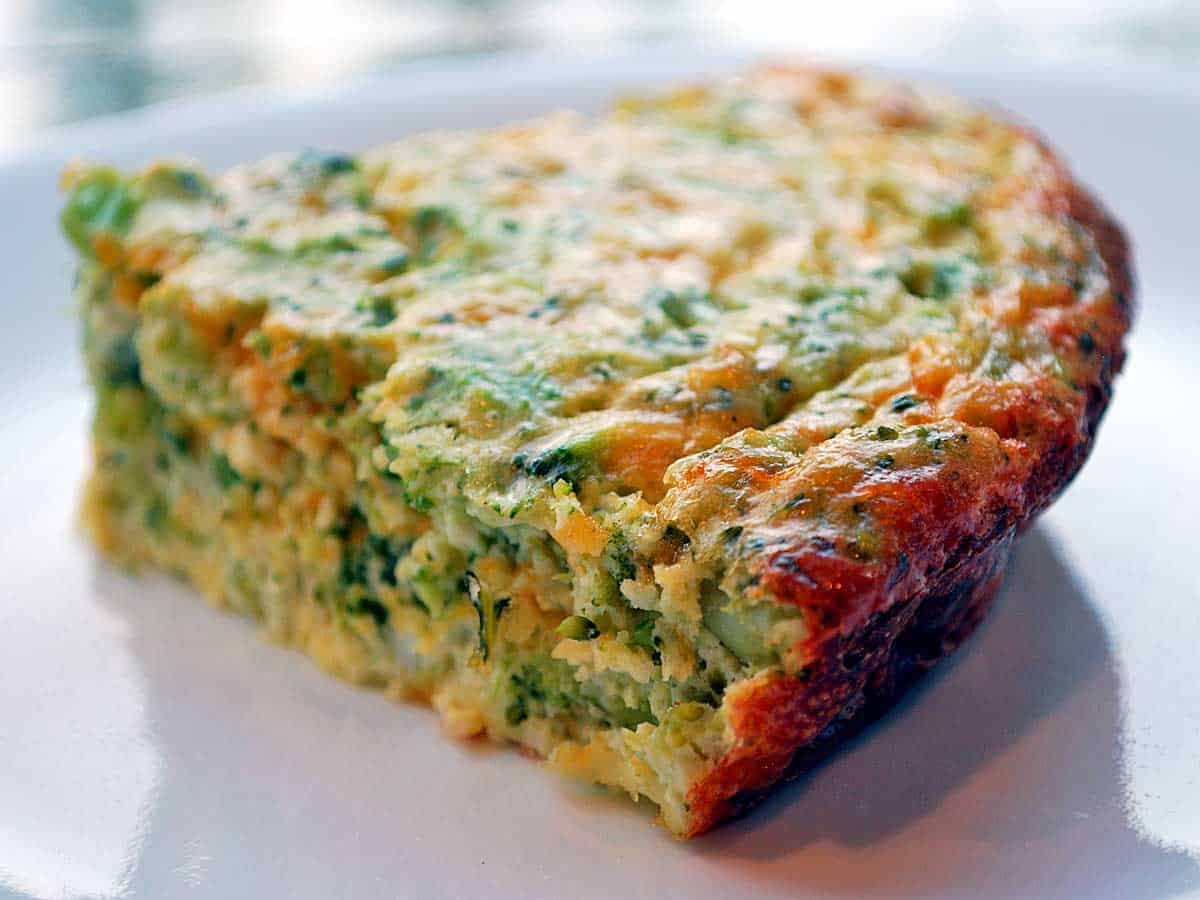 | Serves | Total Time |
| --- | --- |
| 8 slices | 51 minutes |
Ingredients
1 Tbsp butter
16 oz frozen broccoli
8 large eggs
0.5 cup sour cream
1 tsp salt
0.25 tsp black pepper
1 tsp garlic powder
0.25 cup scallions
4 oz sharp cheddar cheese
Cookware
1 9-inch glass or ceramic pie dish
1 large microwave-safe bowl
1 large bowl
Instructions
Step 1
Preheat your oven to 400°F. Generously butter a 9-inch glass or ceramic pie dish.
Step 2
Place the frozen broccoli in a large microwave-safe bowl. Add 1/4 cup water. Cover and microwave on high for 6 minutes, stirring after the first 3 minutes. Drain well.
Step 3
In a large bowl, whisk together the eggs, sour cream, salt, black pepper, and garlic powder. Stir in the broccoli, the scallions, and the sharp cheddar cheese.
Step 4
Transfer the mixture to the prepared pie dish. Bake the quiche until golden brown and a knife inserted in its center comes out clean, about 30 minutes.
Step 5
Allow the quiche to cool and set in the pan on a wire rack for about 15 minutes, then slice it into 8 triangles and serve.
Source
Comments