Jose Guevara's Gallo Pinto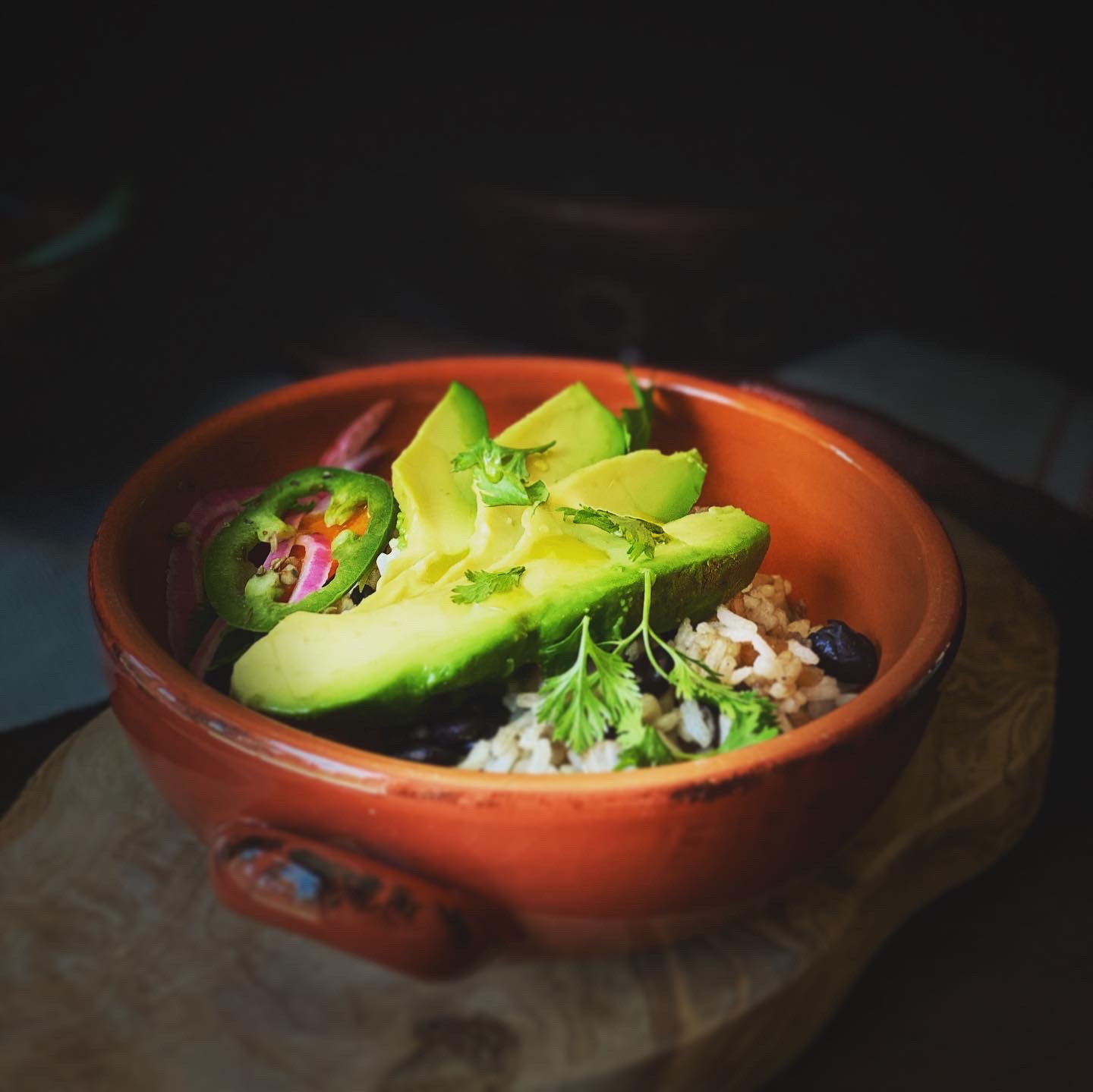 | Serves | Total Time |
| --- | --- |
| 3 | 14 minutes |
Ingredients
1.5 Tbsp vegetable oil
1 onion
1 clove garlic
2 Tbsp Worcestershire sauce
🫘 1 8-oz can cooked black beans
2 cups cooked long-grain white rice
some salt (optional)
some pepper (optional)
0.5 sliced avocado
some Chilero hot sauce (optional)
some cilantro (optional)
Cookware
Instructions
Step 1
In a large skillet, heat vegetable oil over medium heat. Add onion and sauté until starts to soften, about 4 minutes.
Step 2
Add garlic and cook for another 5 to 7 minutes, or until vegetables are browned.
Step 3
Add Worcestershire sauce and cooked black beans; turn heat to low and stir. Cook for 2 to 3 minutes more.
Step 4
Add cooked long-grain white rice and stir to combine. Cook and stir until rice and beans are evenly distributed and are heated through. Season with salt (optional) and pepper (optional) to taste.
Step 5
Top with sliced avocado, Chilero hot sauce (optional), and chopped cilantro (optional), if desired.
Source
Comments