Lemon Garlic Cauliflower Rice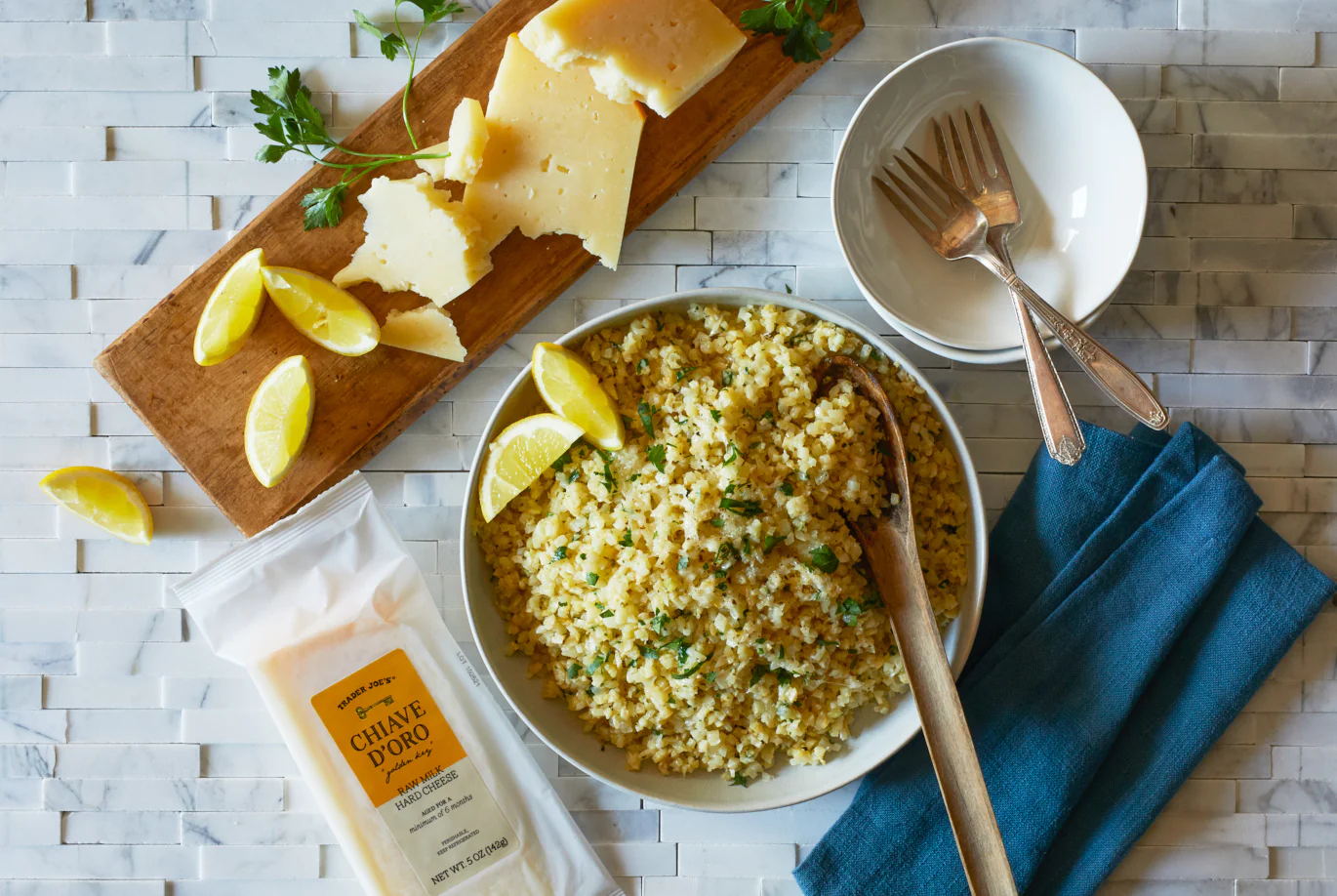 | Serves | Total Time |
| --- | --- |
| 4 | 15 minutes |
Ingredients
1 Tbsp olive oil
1 Tbsp garlic
1 bag TJ's Riced Cauliflower
1 Tbsp lemon juice
2 Tbsp parsley
0.33 cup Chiave d'Oro Cheese
some salt
some pepper
Cookware
1 large, nonstick skillet
Instructions
Step 1
Heat olive oil in a large, nonstick skillet over medium heat.
Step 2
Add garlic and sauté, until softened and aromatic, less than a minute.
Step 3
Add TJ's Riced Cauliflower to skillet and toss to combine with garlic.
Step 4
Cover and cook, stirring occasionally until the cauliflower is tender, about 5 to 7 minutes.
Step 5
Remove from heat, add lemon juice, finely chopped parsley, and grated Chiave d'Oro Cheese, and toss to combine. Season with salt and pepper to taste.
Step 6
Serve warm or at room temperature.
Source
Comments